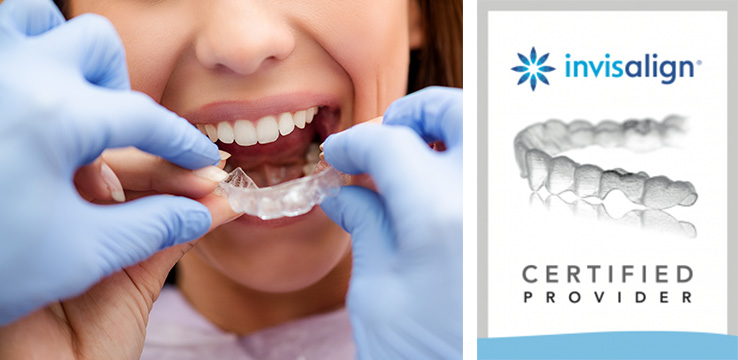 If you are seeking a straighter smile, healthier teeth and gums, orthodontic treatment may be the solution you've been looking for. Invisalign treatment addresses many orthodontic issues, offering exceptional results without the discomfort or embarrassment of traditional orthodontic braces. The price of Invisalign treatment is very similar to that of traditional braces, with the added benefit of being virtually invisible to others.
Meet Alex, who has successfully straightened her teeth with Invisalign treatment at Shore Dental.
---
How Invisalign works
Invisalign is a relatively new teeth-straightening treatment that consists of a series of aligners that are changed every two weeks. Each aligner is individually manufactured for your teeth – with each aligner change, your teeth will move, little by little, gradually until they are in the position prescribed by your invisalign trained dentist.
---
Invisalign for teenagers
Invisalign is a great alternative to braces for teenagers, especially as it gives them a more aesthetically pleasing, easy-to-manage way of giving teenagers the confidence of a great smile.
Invisalign cost
The cost of Invisalign is generally quite comparable to the cost of traditional braces.
---
Invisalign Patient Case Studies
These case studies are all Shore Dental patients. The work has been completed by Dr Ben Wilcox or Dr James Cooke at the Shore Dental practice. For more case studies, please visit our Smile Gallery.

---

---

---

---

---

---

---


---

---