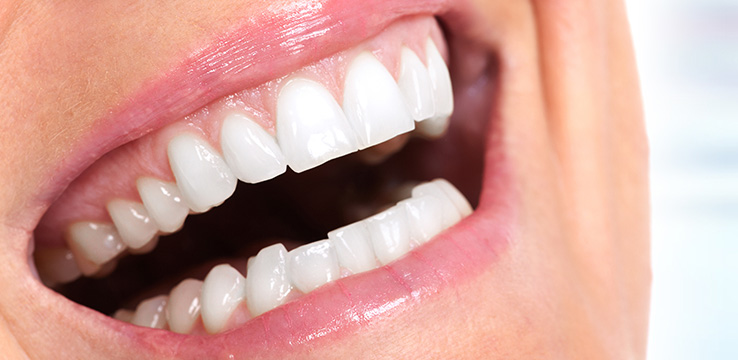 Are you embarrassed by excessive gum showing when you smile? You don't need to be, because at Shore Dental we offer non-invasive gum surgery to lift the gum, showing more of your teeth and balancing your smile, allowing you to regain confidence in your smile.

---
How much gum should be showing when I smile?
A smile is a curve that can set everything straight. An optimal smile is one that shows little gum tissue and balanced, even lines on either side. So the focus of your smile is your teeth. People with a gummy smile may feel unattractive because the symmetry of their smile isn't even.
A gummy smile may not only be an aesthetic problem, but a sign of more serious dental issues, and should be seen to by your dentist.
---
What causes a gummy smile?
A gummy smile could be caused by:
Crowded teeth or teeth with large gaps can sometimes appear too short for the amount of gum showing above them, even if they are the correct size;
The muscles in your upper lip could be lifting your lip too high, exposing more of your upper gum than normal;
Your upper jaw may have grown larger than the bottom, leading to more gum showing when you smile.
---
How is a Gummy Smile treated?
Gummy smile treatment can vary depending on the cause of your condition. In most cases a multidisciplinary treatment plan is needed. Dr Wilcox or Dr Cooke will look at your gummy smile and advise on the best treatment to suit your needs.
Some treatments used to correct gummy smiles include:
A gum lift
A gum lift is a straightforward gum surgery where we lift the gums back two or three millimetres. If necessary we will also file the teeth back slightly to achieve the right balance between teeth and gums for your smile. This can make an instant, dramatic improvement to your gummy smile.
Braces
In the case where your gummy smile is the result of crooked, crowded or overly spaced teeth, Dr Wilcox or Dr Cooke may suggest treatment with braces. Braces are used to straighten teeth, change the shape of your bite and improve the function of your mouth, making everyday activities like talking and eating easier and more comfortable. At the same time, braces can improve the balance between teeth and gums when you smile. Look at our Orthodontics page to read more about treatment with traditional braces, 6-month braces and Invisalign braces.
Dental Veneers
In some cases patient's teeth and gums are not healthy enough for orthodontic treatments like braces. In this case Dr Wilcox or Dr Cooke may suggest dental veneers to correct your gummy smile. Veneers are like a plaque that is fitted seamlessly to the front of your tooth, improving crooked teeth, excessive gum or badly stained teeth. Read more about dental veneers here.
---
Gummy Smile patient Case Studies
These gummy smile case studies are all real Shore Dental patients. The work on these smiles has been completed by Dr Ben Wilcox or Dr James Cooke at the Shore Dental Sydney practice. To see more Shore Dental patient transformations, visit our Smile Gallery.