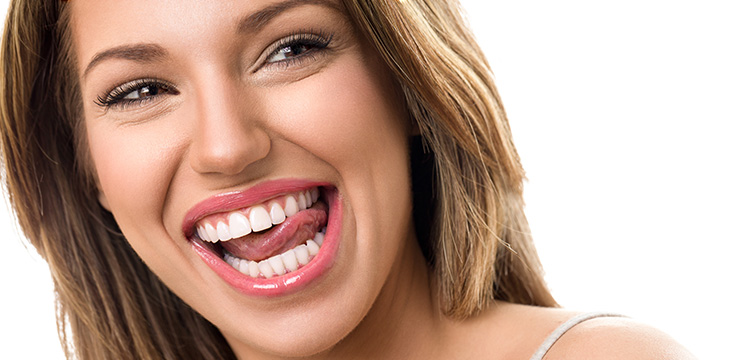 Cosmetic dentistry gives you the dazzling smile you've always dreamed of; one that everyone notices for all the right reasons. With improved technology, cosmetic dentistry is no longer a long, drawn-out process, but faster and less visible, improving your smile without compromising it in the process.
At Shore Dental we offer a range of cosmetic dental treatments that can improve the appearance of your teeth, and can also change the structure of your face. But cosmetic dentistry isn't only aesthetic - many treatments can also improve the function and comfort of your teeth, by aligning your bite, or preventing teeth from wearing down too rapidly. Our cosmetic dental treatment plans always involve a long term goal for a lasting healthy smile. Often achieving the perfect smile involves more than one treatment, taking care of your whole mouth, its function and your appearance.
---
Why should you get cosmetic dentistry?

Improve your confidence

Fix serious dental health problems caused by uneven jaw or teeth

Remove old, unsightly fillings and dentures

Remove excess gum or gaps from your smile

Naturally whiter, brighter teeth
---
Tooth Replacement
Tooth loss can be embarrassing and uncomfortable. But tooth replacement is a viable cure, restoring your natural mouth function and confidence in your smile. Individual and all-on-four dental implants are used to replace specific teeth or a full set of teeth. Dental bridges replace teeth either using your existing healthy teeth or dental implants as supports.
---
Dental Veneers
Dental veneers are thin, custom-made covers, designed to fit over the front of your existing teeth; improving the colour, spacing and shape of your teeth. Dental veneers are used to treat gaps, chips, stains or overcrowded, uneven teeth, improving your smile without invasive oral surgery or tooth replacement.
---
Silver Filling Removal
Invisible tooth fillings, unlike nasty black or silver fillings of the past, mean you can once again be confident with your pearly white smile. When replacing old fillings we can remove teeth stains, worn yellow dentine on the tips of your teeth, and unsightly old silver fillings. Dr Wilcox will replace your existing fillings with durable white resin fillings that mould to your teeth seamlessly.
---
Crowns
Dental crowns, specifically made and moulded to your individual tooth, act as a protective cap for fragile teeth. Strengthening the external tooth surface to improve function and appearance, teeth crowns can be made from different materials, varying in durability and appearance. Designed to last a long time, crowns are a reliable solution for weak, decaying or discoloured teeth.
---
Orthodontics
Orthodontics are no longer the ugly, long-lasting dental treatments they once were. At Shore Dental, we specialise in SmileFast six-month braces, Invisalign invisible braces, and improved traditional braces. Teeth irregularities, including overcrowding, crooked teeth and an uneven bite can cause serious problems, not just a less than perfect smile. Tooth pain, migraines and difficulty eating and speaking can often be corrected with orthodontics.
---
Closing the gaps
Teeth gaps, technically called diastema, may not be a problem visually, but they can be a sign of something more severe. Diastema may be a result of gum overgrowth or a larger jawbone, but can sometimes be caused by gum disease; so it is important to have your tooth gaps checked by your dentist to confirm the state of your dental health.
---
Gummy Smile
A gummy smile, one that shows an imbalance of tooth and gum, can feel unattractive, or uncomfortable. With simple orthodontic procedures we can correct your gummy smile. Depending on the cause, your gummy smile may be corrected with a simple gum lift, braces or dental veneers.
---
Teeth Whitening
Teeth whitening can almost instantly improve your smile. We offer safe, non-invasive cosmetic whitening with both take-home treatments and in-chair treatment. Correctly matching the shade of white to the whites of your eyes for the most natural shade, our treatments will improve your confidence without compromising your oral health with cheap, harmful whitening procedures.
---
Shore Dental Case Studies
To see some real Shore Dental patient transformations, visit our Smile Gallery.