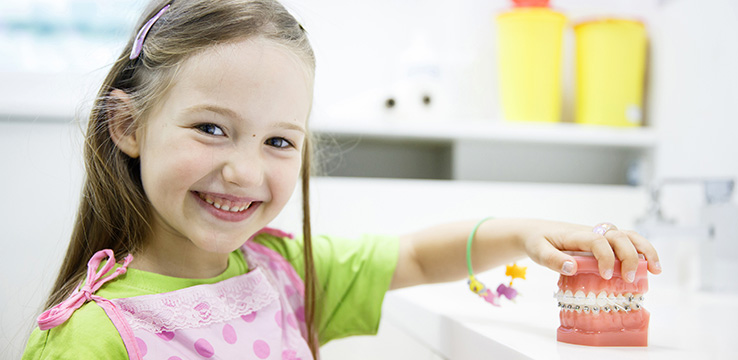 Children's dentistry promoting the importance of oral health, is vital for establishing good dental habits for life. At Shore Dental, we aim to make a visit to the dentist an exciting one for kids, quelling any fears of the dentist from an early age. From good dental hygiene, to addressing any developing issues that could cause more serious problems in years to come, a kids dentist can help steer your child's health in the right direction.
---
Why should your child see the dentist?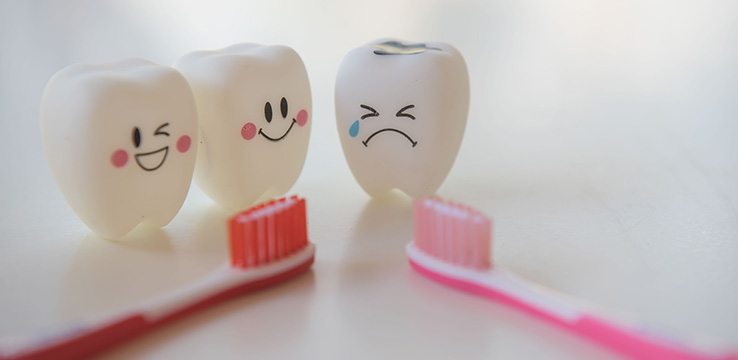 Over 50 per cent of Australians avoid going to the dentist. This can lead to poor oral hygiene, accelerated tooth decay and gum disease. Squashing any fear of the dentist from a young age can have a great positive impact on your child's health.
There are a number of reasons that your children should start seeing the dentist regularly from an early age:

Developing good oral hygiene habits

Teeth grinding wearing them down

Crooked teeth

Habits that can affect teeth structure such as thumb sucking

Orthodontics when adult teeth start coming through
---
Tooth decay in children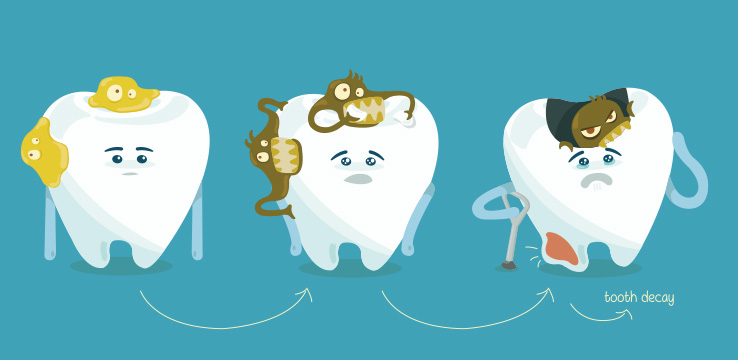 Tooth decay is Australia's most prevalent health condition, according to the Australian Dental Association. While this is alarming, the good thing is it is entirely preventable. Children are especially vulnerable to tooth decay because their teeth as not as developed and resilient as adult teeth often are. Children also tend to eat a lot of foods high in sugar, which accelerates tooth erosion. It is important for parents to start taking care of  their children's oral health right from the start when their first teeth start growing as toddlers.
Regular dental checkups and children's dental hygiene appointments can slow down tooth decay and even prevent further problems from developing. To learn more about dental health for babies and toddlers, click here to read our guide.
---
Children's orthodontics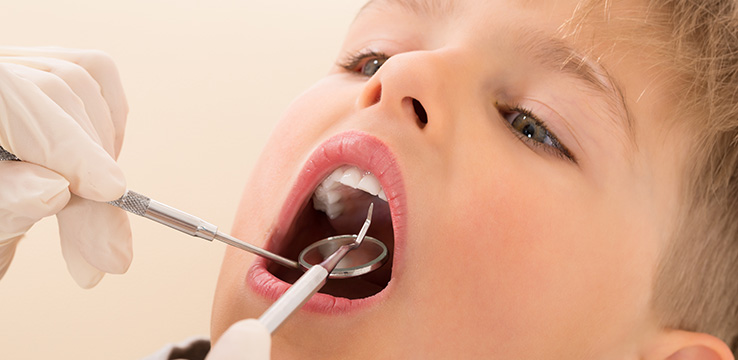 As they say, prevention is always better than cure. Orthodontic awareness in child development monitors tooth and jaw growth and development that may seriously alter the shape or function of your child's mouth. Orthodontic treatment is used to improve a bad bite, crooked or uneven teeth. Early intervention is the best approach, when the jaw is more malleable than later in life.
For more information on the key signs to look out for, and benefits of early orthodontic treatment, look at our Early Treatment page.
---
Why choose Shore Dental for your children's dental?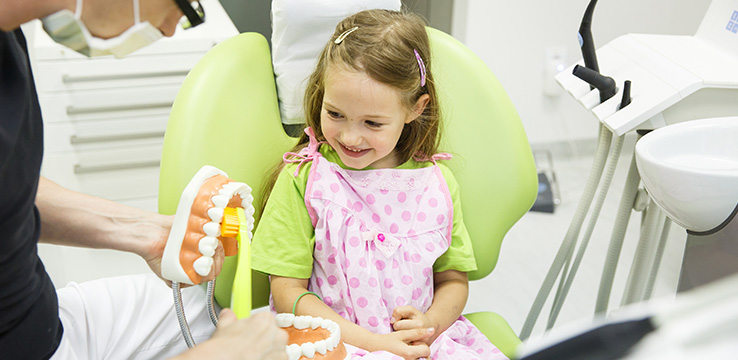 At Shore Dental, we always aim to give your child the best possible start with their dental health. Both Dr Wilcox, and our dental hygienist Leanne Amber work with your children At Shore Dental, we always aim to give your child the best possible start with their dental health. Both Dr Wilcox and Dr Cooke, and our dental hygienists Leanne Amber and Jenna Hickey work with your children to educate them about the importance of oral hygiene and how to keep their teeth strong and healthy. We also specialise in early orthodontic treatment, and pain free dental for children with a fear of the dentist.
For your children to have the healthiest, strongest teeth, early orthodontic treatment is recommended. Some key signs to look out for include:

Early or late loss of baby teeth

Difficulty chewing food

Thumb sucking

Crooked or widely-spaced teeth

Heavy breathing through the mouth
Many children are scared of the dentist. At Shore Dental we understand a trip to the dentist may be intimidating, but it doesn't have to be, that's why we recommend regular dental visits from a young age. For those children who do have a phobia of the dentist, Dr Wilcox can treat them using gentle dental sedation. Dental sedation can either be done with a general anaesthetic, or conscious sedation, where your child is awake, but in a more relaxed state. Talk to Dr Wilcox if you feel this may be suitable for your child.
---
Meet Indi, one of the many kids who regularly visit Shore Dental.