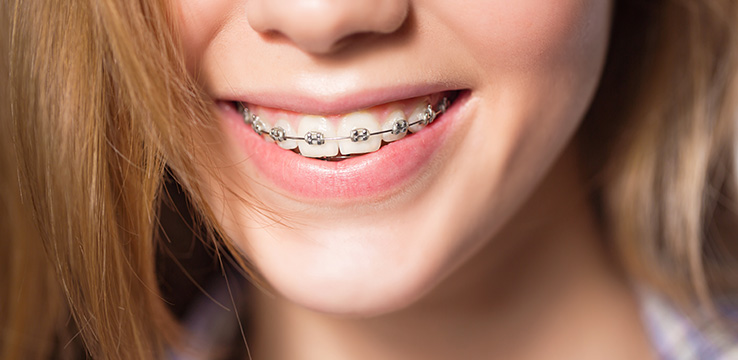 When it comes to orthodontic treatment using braces, corrective appliances are utilised (dental brackets, aligners, metal wires and plates) to restore misaligned jaws and teeth back to their correct placement in children, teenagers and adults. These appliances work by placing gentle pressure on teeth, gums and muscles to manipulate them into the desired position. Orthodontic treatment doesn't just create aesthetically-pleasing results, there are overall health advantages to having straighter teeth. These advantages include:

Healthier teeth and gums

Improved biting and chewing

Clear speech

Reduced tooth wear and risk of chipping misaligned teeth

Improved ease of cleaning newly-straightened teeth
A list of our orthodontic services is as follows:
---
Smilefast 6 Month Braces
It sounds like a buzzword, but it's the real thing – 6 month braces are exactly what they say they are: straight teeth in seemingly no time at all! Read more
here.
---
Braces cost
At Shore Dental, we disclose all treatment costs clearly before performing treatment so that you don't get any nasty surprises. We also offer a variety of payment structures to make orthodontic treatment affordable for you. Read more here.
---
Patient Case Studies
Take a look at our Smile Gallery for examples of real Shore Dental patient transformations.