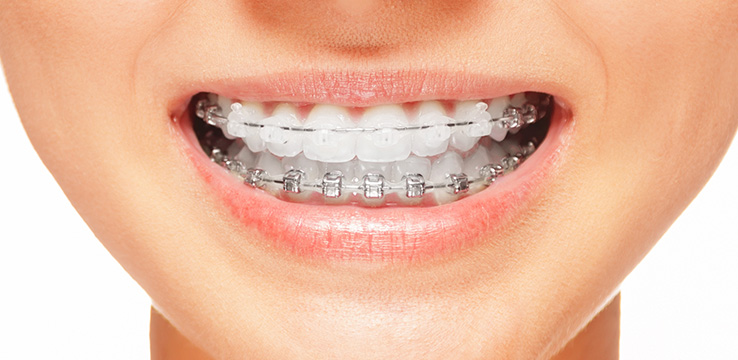 It sounds like a buzzword, but it's the real thing – 6 month braces are exactly what they say they are: straight teeth in seemingly no time at all! However, this of course does not apply to every case, but with the correct strategy, it's possible to streamline many cases to achieve a healthy, straight smile in next to no time at all.
Smilefast is the reliable system used by the certified dentists at shore dental.

---
What types of cases are suitable for 6-month braces?
Generally, cases that require only minimal tooth movement are best for the 6 month braces treatment. Cases of mild crowding is the most common type of orthodontic problem and are generally suited to 6 month braces.
If your case does not fit into the category but you still want a quick fix, it may be possible to still make use of the 6 month braces technology, but it may be necessary to accept some amount of compromise in the end bite position.
There have been instances in which complex and severe malocclusions have been improved in a short period of time by choosing unusual extraction patterns or by incorporating some cosmetic dentistry.
A case that is not likely to work with the 6 month braces treatment is one in which a space of more  than 5mm needs to be closed, or if a jaw size discrepancy needs to be corrected.
If you would like to find out more about how the 6 Month Braces treatment can help you get the straight, healthy teeth you've always wanted, with faster results than other orthodontic treatments, contact us today at Shore Dental and set up an appointment with our orthodontist.
Smilefast treatment.
---
Smilefast Patient Case Studies
These case studies are all Shore Dental patients. The work has been completed by Dr Ben Wilcox or Dr James Cooke at the Shore Dental practice. Take a look at our Smile Gallery for more patient case studies.