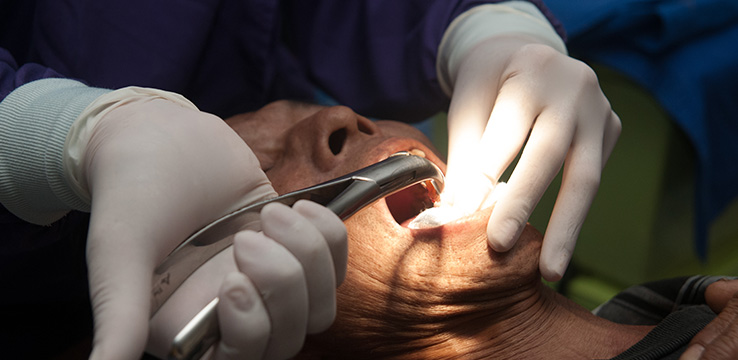 You could have new teeth in just 4 appointments
Dental implant surgery is not a one-day procedure. Implants need time to heal and naturally fuse to your bone. When this process is complete, and your implant is strong enough for your new teeth and normal eating habits, a crown or dental bridge can be fitted. The whole tooth implant process usually takes a number of months.

Full assessment of your oral health

Identify the best treatment plan for you

Outline the treatment using realistic 3D imaging

Have your implants inserted

Once healed, your new teeth are fitted
---
Your initial consultation
All implant procedures begin with a comprehensive consultation with Dr Ben Wilcox here at Shore Dental. Dr Wilcox will do a full assessment of your oral health and discuss the most suitable options for your individual case. He will provide you with a detailed treatment plan, which includes a breakdown of schedule and costs, including information about our dental finance plans. Dr Wilcox will map out your implant procedure using state of the art 3-D imaging so you can see exactly where and how the surgery happens.
---
Implant replacement
When you have decided to proceed with dental implant surgery, Dr Ben Wilcox will insert your new titanium implants. If your bone is receding, you may need bone grafting to build it up to a sufficient height for implants. In this case, bone grafting will need to take place first, and when strong enough, the implants fitted.
---
Healing Period
All teeth implants require a healing period. Dental implants are made of titanium, which thanks to its biochemical nature, naturally fuses to your bone over time. This process can take anywhere from a number of weeks to many months. Commonly, healing takes 3-4 months.
---
Your new teeth
Once your implants have healed and are strong enough to support new teeth, Dr Wilcox or Dr Cooke will fit your new dental crowns or All-On-4 implants. Your new teeth will be strong enough to withstand normal eating, while being easy to care for and clean, just like real teeth.