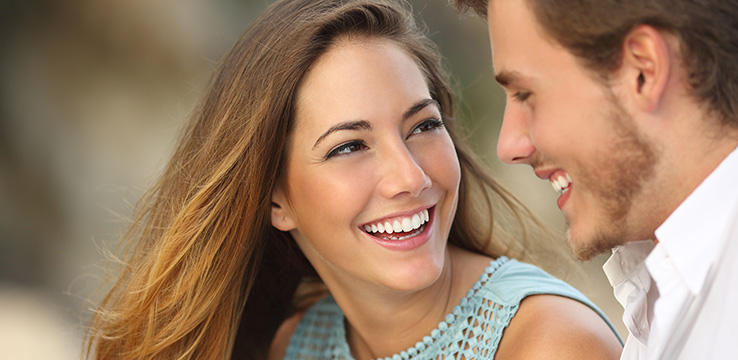 The cost of having your teeth whitened varies, depending on whether you choose to do a take-home treatment or in-chair whitening and the length of treatment required. You can discuss the type and length of treatment recommended for you with your dentist or hygienist at Shore Dental.
---
The cost of DIY teeth whitening
Take-home teeth whitening treatment from Shore Dental costs $550.00.
This includes:

Impressions for customised comfortable bleaching trays (mouthguards)

Pre-whitening desensitising paste/gel to harden and protect your teeth

2 x tubes of 11% carbamide peroxide whitening gel

1 tube of 16% carbamide peroxide whitening gel

Written and verbal instructions of how to whiten your teeth effectively, for the best results
DIY teeth whitening solutions are generally the most cost-effective solution, while achieving similar results to in-chair treatments. For the convenience of our patients we offer several payment options to help your to pay for your teeth whitening kit.
---
The cost of In-chair Zoom teeth whitening
Our Philips Zoom in-chair whitening treatment costs $1,150.
This includes:

In-chair whitening session at the Shore Dental practice

Take-home whitening trays and solution for top-up treatments

Customised, comfortable take-home bleaching trays with whitening solutions

Written instructions on how to prepare for treatment, as well as at home whitening treatment instructions
---
Does private health care cover the cost of teeth whitening?
Each health insurance provider offers unique health cover, meaning there are different coverage plans for your dental treatment. If you're covered for teeth whitening by your health care fund, we have an onside HICAPS machine to process your payments. This is the easiest way for your to claim your health fund payment towards your dental treatment on the spot.
We accept all major health funds at Shore Dental, including but not limited to: BUPA, Medibank Private, HCF, NIB, CBHS, Teachers Health and health.com.au.
In order to claim your health fund benefit, please remember to bring your health fund card with you on the day of your appointment. You can read more about health funds for your dental cover here.
---
What other payment options for teeth whitening do you have?
At Shore Dental we understand your circumstances are unique, which is why we offer various payment options for you treatment. We accept cash, cheque, EFTPOS and all major credit and debit cards.
We also offer tailor made payment plans, designed to make treatment affordable by providing you with a reasonable interest-free payment schedule. Take a look at our Payment Options page for more information.