At Shore Dental we also offer in-chair Philips Zoom whitening. In-chair teeth whitening is a popular option because it is done at the Shore Dental practice, so there's no need for a take-home kit, a daily whitening routine or any messy solutions around the home.
Zoom in-chair teeth whitening takes only 45-minutes, so you walk away with a brighter, whiter smile in under an hour!
---
Why do I need Zoom in-chair teeth whitening?
Your teeth can turn yellow or grey in colour for many reasons. The food you eat, what you drink and the lifestyle choices you make all have an impact on your oral health and the colour of your teeth. Smoking quickly causes teeth to turn yellow, due to damage from the nicotine and tar to the enamel on your teeth. Foods and drinks with an intense colour also stain your teeth, such as green tea, coffee, beetroot and rhubarb.
Signs your teeth are discoloured and you could benefit from teeth whitening include:

Yellow, grey or tarnished teeth

Discoloured teeth due to medications such as tetracycline

Fluorosis - teeth become pitted or have brown, grey or black spots

Standard erosion of outer tooth layer
---
What are the benefits of Zoom teeth whitening?
Philips Zoom in-chair tooth whitening is a fast, easy alternative to take home DIY teeth whitening treatments. The Philips Zoom whitening system uses an LED light to accelerate the whitening process, so you have whiter teeth in under an hour. Having a Philips Zoom in-chair whitening treatment is also the safest and most effective teeth whitening solution, because you are in the hands of a professional dentist, who is dedicated to giving you the best results possible.

Visible results in just 45-minutes

Safest in-chair whitening solution available

Zoom is the only whitening formula that actually protects enamel

Zoom is safe to use on existing restorations such as fillings and crowns

Administered by your professional dentist

Adjustable intensity for the perfect shade of white

Proven long term results with a 96% satisfaction rate
*Satisfaction rate based on a Philips Zoom customer study.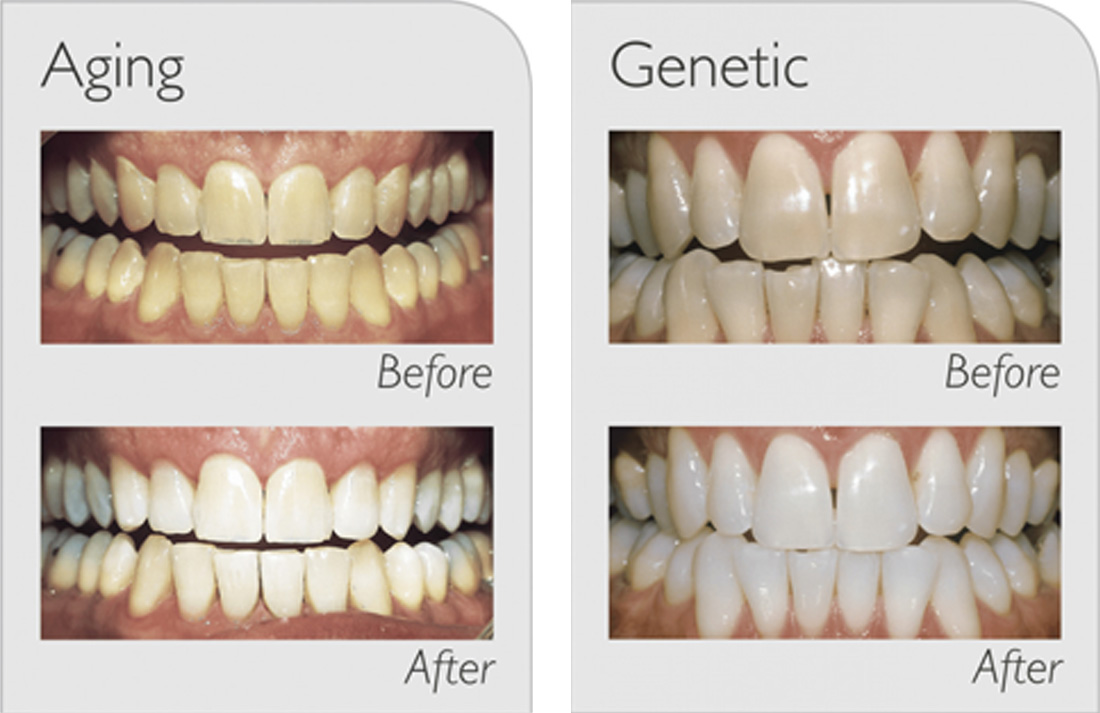 ---
What's the difference between Zoom teeth whitening an over-the-counter whitening products?
There are plenty of over-the-counter teeth whitening products available, from rinses to toothpastes to gels, but they don't all work. The major difference between over-the-counter products and products available via Shore Dental is that our teeth whitening treatments are customised to suit your specific needs. Over-the-counter products are definitely not. Philips Zoom whitening treatment is tailored to your needs by your dentist, with the most suitable intensity and duration of whitening treatment.Your whitening tray is also customised to fit your mouth and teeth, delivering better results.
---
What's the process of getting Zoom teeth whitening?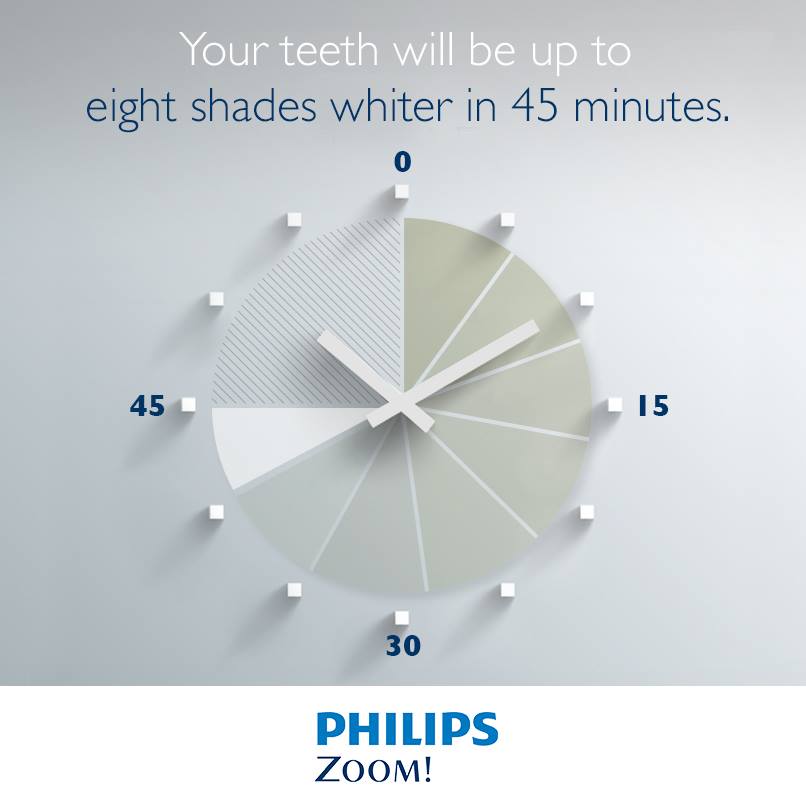 Philips Zoom tooth whitening is done in one single appointment at the Shore Dental clinic. You can discuss your need for teeth whitening with our hygienist Leanne, or with Dr Wilcox or Dr Cooke in your regular checkup appointment. They'll discuss the process with you and answer any questions you may have.
Following the in-chair whitening treatment, depending on your individual needs and case, your dentist may recommend a further Zoom take-home treatment. The purpose of a take-home treatment is to top-up the in-chair whitening treatment, to ensure your teeth stay as white as you want them to be. This take-home treatment is similar to our DIY teeth whitening treatment, but less intense following the in-chair treatment.
---
Will I feel discomfort with Zoom in-chair teeth whitening?
It's natural for your teeth to feel more sensitive during and after teeth whitening treatment, whether you have take-home treatment or in-chair Philips Zoom whitening treatment. This is nothing to be concerned about and should subside in 1-3 days after the whitening session. This sensitivity can be minimal or non existent for some patients, while others may find it similar to the sensitivity felt when eating cold ice cream. Dr Wilcox or Dr Cooke will give you pre-whitening treatment instructions and may recommend some over-the-counter pain medication such as ibuprofen or administer fluoride to ease the sensitivity.
---
How do I get Zoom in-chair teeth whitening?
Philips Zoom in-chair teeth whitening treatment is a convenient, effective and fast solution to improve your smile. To discuss whitening treatment contact Shore Dental and organise an appointment with Julie. You can also discuss in-chair whitening treatment with Dr Wilcox, Dr Cooke or our hygienist Leanne in your regular appointment.