Welcome to the Shore Dental Experience!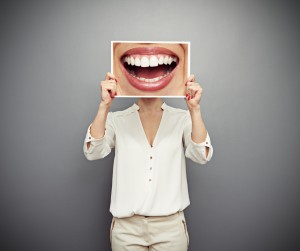 Shore Dental has been in operation for 25 years, and our team of practitioners have had decades of collective experience. Our focus is on your smile - we want you to be proud of it for the rest of your life. And we make every effort to make that happen by getting to know our patients and being attentive to their needs; keeping up with the latest and most innovative techniques available to us; and providing dental services of the highest quality. We want your teeth to not only look great; we want them to be healthy and perform their function well.
We'd like to briefly introduce you the Shore Dental team:
Dr. Ben Wilcox joined us in 2008, and is now the practice principal. Ben specialises in restorative and cosmetic dentistry, and is constantly exploring and studying this rapidly developing field. He offers his patients a wide range of options for getting the best possible results, using the most up-to-date techniques, including sedation techniques for anxious patients.
Dr. Craig Erskine-Smith was practice principal before selling to Dr. Wilcox, and we are pleased that he has continued to work with us. During his 30 years in practice, he has developed innovative techniques in cosmetic dentistry, including the use of a gum-coloured filling material for covering teeth with worn gums, a method for stopping unsightly gum shrinkage following extraction, and durable tooth-coloured veneers for natural teeth and for existing caps or crowns. He has also used his expertise to develop and patent dental products and devices, that have been used and praised by dentists in Australia, the US, and Europe.
Dr. James Cooke is popular with patients of all ages, because he believes in treating them as he would like to be treated. He is always attentive to his patients' health and comfort, and works to involve his patients in their treatment plans. When away from Shore Dental and Sydney, He volunteers his time and skills to help people in less developed areas, both in Australia and overseas. Like the other professionals at Shore Dental he is committed to continuing education and expanding his knowledge and skills.
With over 20 years of experience in private practice, Leanne M. Amber is the  head of Shore Dental's Dental Hygiene team. Leanne takes great personal interest in her patients and has great fun with them. She is registered with the Dental Board of NSW and a member of both the Dental Hygiene Association of Australia and the Australian Periodontal Society. Her training has included training in specific instrumentation from Anna Pattison in the United States, and is now qualified to treat gum disease at a very advanced level.
Jenna Hickey received her Bachelor of Oral Health Degree at the University of Queensland, which gave her the titles of both Dental Hygienist and Dental Therapist, enabling her to provide expanded services within our practice. She is specifically trained in the prevention of gum disease, the promotion of oral health, and achieving the very best oral health for every patient. She is committed to preventative dentistry and supporting the comfort and well-being of her patients.
Our dentists and hygienists perform the following services:
Cosmetic Dentistry: The latest cosmetic dental treatments and techniques take less time and are less obvious than they used to be. And they not only make you look fantastic, they also improve your health and the function of your mouth and teeth.
Root Canal Treatment: We invite all skeptics to visit us for a painless root canal treatment, and avoid losing the tooth. We have the most up-to-date equipment available, our practitioners are highly skilled in the procedure, and yes, it's really painless!
Crowns: A crown strengthens the outer layer of tooth enamel, improving appearance and function. A crown will typically look and perform well for a long time.
Bridges: Lost a tooth? A bridge helps fill that empty space by holding a replacement tooth steady after it has been placed. The procedure is quick and easy to tolerate.
Veneers: Veneers are thin, custom-made laminates that are used to cover stained, damaged, or broken teeth.
Implants: This is an advanced therapy that replaces missing teeth. Replacements look, feel, and work just like natural teeth.
Periodontal Therapy: As part of an all-round dental care program, periodontal therapy prevents and/or treats inflammatory diseases of the gums.
Orthodontics: Our practitioners are certified in Invisalign, the latest in tooth-straightening technology. Teeth are straightened using non-visible plastic trays rather than old-fashioned metal braces - no more metal, no more rubber bands!
Teeth Whitening: We offer two options for whitening the teeth, take-home bleach trays, or an in-office treatment. In-office treatments are much faster, but the solution is stronger and we can't guarantee the results. Schedule a free consultation to discuss options and decide which method is appropriate for you.
Sedation and Pain Relief: We absolutely do not want our patients to be in pain. Always contact the office at Shore Dental if you experience mouth pain; we have many options for relieving it.
Emergency Services: We make every effort to work all emergencies into the schedule as quickly as possible.
We want to make your Shore Dental experience an easy, convenient, stress-free, and even enjoyable experience. Conveniently located in Neutral Bay, our office is five minutes from both North Sydney and Cremorne, and ten minutes from Mosman. We do our best to set our office hours so that all patients can make appointments that don't completely disrupt their schedules. We are open Monday through Friday from 8:00 am to 6:00 pm, and Saturday from 9:00 am to 1:00 pm. Also for your convenience, plenty of parking is available.
Most people have questions about the cost of dental treatment; often, cost is a cause of anxiety and stress. It can even cause people to avoid seeing the dentist. This is not necessary! We are happy to talk with patients about individual payment plans. We work with several plans that allow you to pay for services over time. Our goal is to provide our patients with healthy, attractive smiles, so we want to make your experience with us stress free and affordable. For information about our payment plans, just ask! Everyone at Shore Dental is here to answer any questions you may have.
In addition checking into our payment plans, check your insurance coverage. You may be insured for your dental treatment! Most health funds include some allowance for preventative, restorative, and even cosmetic dentistry. We work with all major health funds, so that our patients can maximise their health cover benefits.
A bright, beautiful smile is more than just a facial feature. It's also an indication of good health, fitness, and general well-being. If your mouth and teeth are healthy, it's fairly likely that your general health is good, as well. We can do all of this for you at Shore Dental in Sydney.