Teeth Whitening Toothpaste: Does it really work?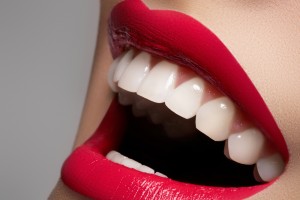 Image via Shutterstock.
When it comes to basic dental hygiene, leading brands have given you a multitude of options that not only brush your teeth, but promise many other things – "advanced formulas", "multi-action" pastes, "extreme clean" products, "micro-cleaning crystals" and more.
But do they really do what they say they'll do? An investigation by Choice says sure, but only as well as any other toothpaste on the market – even the ones without the wild claims on their label.
A successful toothpaste is one with a mild detergent (to lift grease and dirt from teeth), fluoride and a mild abrasive. Most toothpastes on the market today offer this. Furthermore, Professor Mike Morgan, Head of Population Oral Health and Periodontics at the University of Melbourne, says that most toothpastes – regardless of the claims made on the packaging – contain essentially the same ingredients.
A spokesman for the Australian Dental Association said that peroxide in toothpaste – the only active ingredient with the ability to actually "whiten" teeth – appears in such minimal amounts that it had almost no effect. In addition to this, there is a strict industry limit on abrasives (in order to protect tooth enamel from erosion), indicating that the "micro-cleaning crystals" that some high-end pastes may have a questionable polishing power.
Long story short: you're usually paying a lot more for a paste that claims to whiten, but does the same thing as a no-frills product.
Let's not dismiss all teeth whitening products though – to a degree, they will work for some individuals. Heavy emphasis on to a degree – at the end of the day, professional bleaching is the best way to 'whiten' teeth. If you have concerns or would like to know how the price and effects of professional bleaching compare to those of commercial whitening products, contact your dentist.