How To Keep Your Kids Cool About Going To The Dentist
For an adult, going to the dentist is a necessary part of life. It may not be our favourite experience, but we know that the benefits of good dental health outweigh the negatives.
For a child it's important that their first and early dental experiences, are positive and fun.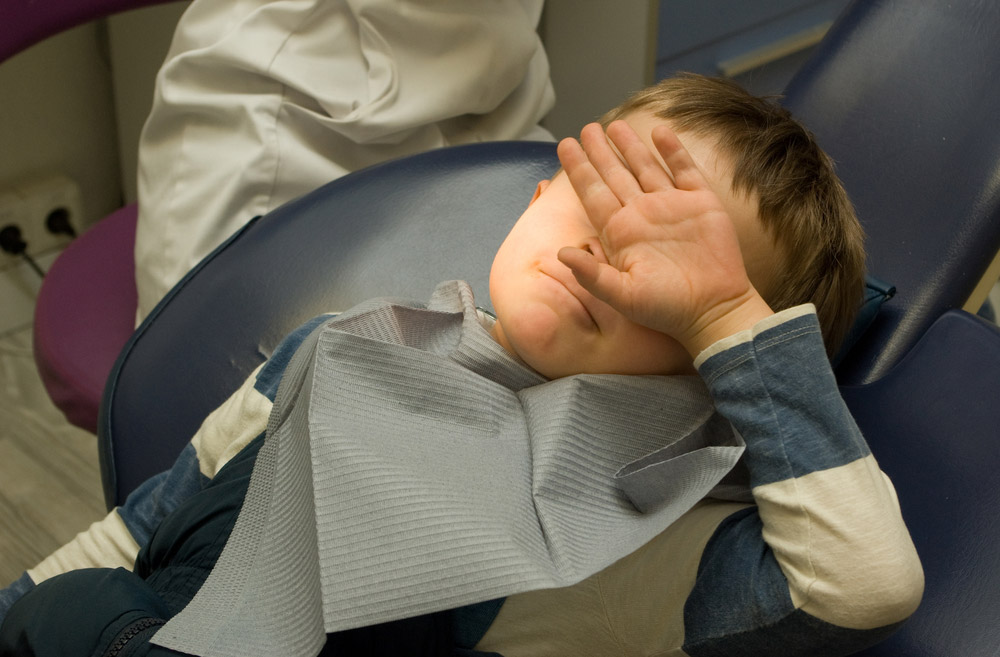 Introducing them to the dentist at a young age – The best time to do this is when your child is around 3 – 4 years of age. Their first experience can be with either one of our wonderful hygienists or dentists for a ride in the chair. They will then progress to having their teeth counted and polished and if there are any areas of concern they will usually come back at a later date for treatment. First visits are where they get to know us and get to trust us. All our staff make sure that our child patients do have a positive and fun experience.
Sure, your little one might be focussing on the negatives and making mountains out of molehills, but if this is how they feel, is it really any wonder that most kids don't enjoy going to the dentist? There are a few things you can do to help ease them into the experience though, such as:
Most children can cope with this by 3 – 4 years old and we never force a child to receive treatment. Positive encouragement and fun at their visits works extremely well.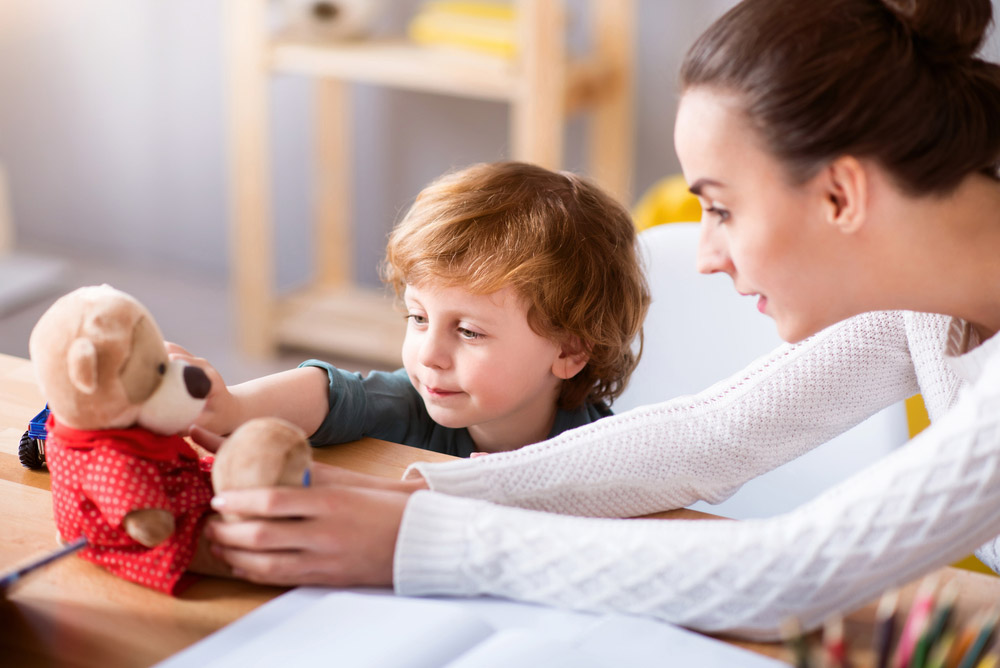 Be truthful but brief – When explaining a dentist visit to your child, try to explain the basics but skip too many details. Also, be truthful with your child. Don't tell them they won't need a filling, because if it turns out they do, your child may lose trust in you and the dentist.
Don't give them negative expectations – Did you know that in the past, some American Indian people had painless childbirth, partly because they didn't know it was meant to be painful? The same can be applied to the dentist experience. If your child doesn't anticipate any pain, they will be more relaxed and feel less discomfort.
Use a young vocabulary – You aren't going for a dental examination, you're going to get their 'teeth counted' or a 'smile check' to see how pretty their smile is.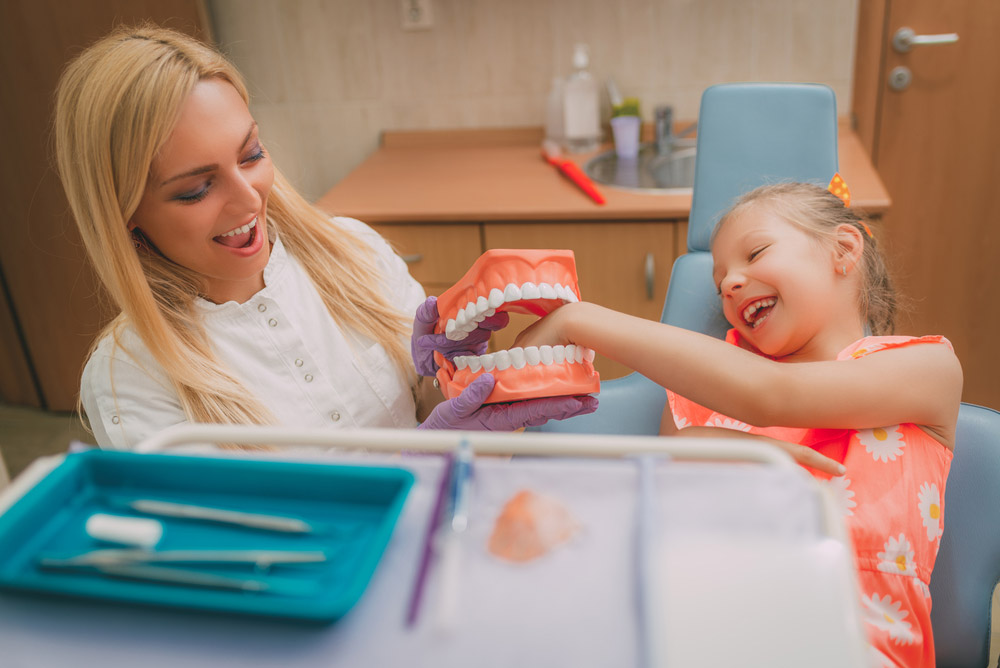 Try a practice visit – Before the real thing, have a 'practice visit' by role playing about what will happen. Using your imagination, pretend you're the dentist and go through the steps a dentist would do, such as examining their mouth, counting teeth, showing your child how to brush etc. It's not necessary to use a pretend drill, but doing these other actions can help your child get comfortable with having his or her mouth examined. Kids books and videos depicting the dental visit are also a great tool.
Don't take them to your appointment – While it may seem like a good idea, taking your child to your own dentist appointment might cause them more anxiety as they may sense your anxiety (even if you think you're not showing it). Similarly, be careful not to talk about your own bad dental experiences in front of your children, at any time.
Take them to a kid friendly dentist – Some dentists are sterile and intimidating to children. Ensure the dentist you visit is experienced with children's dentistry and makes the experience a comfortable, gentle and fun one. Shore Dental do all of this and your child even receives a goodie bag of dental products afterwards!
Don't expect perfect behaviour – You're not taking them to a restaurant or supermarket, so don't expect the same behaviour you'd expect from a day out. Your child will probably be nervous, unsettled and may even cry and that's ok – a good dentist will know how to handle this behaviour. If your child has a more serious aversion or phobia, opt for sleep dentistry, which is available at Shore Dental.