Hey Guys: Looking for a Better Job? You May Want to Consider a Trip to the Dentist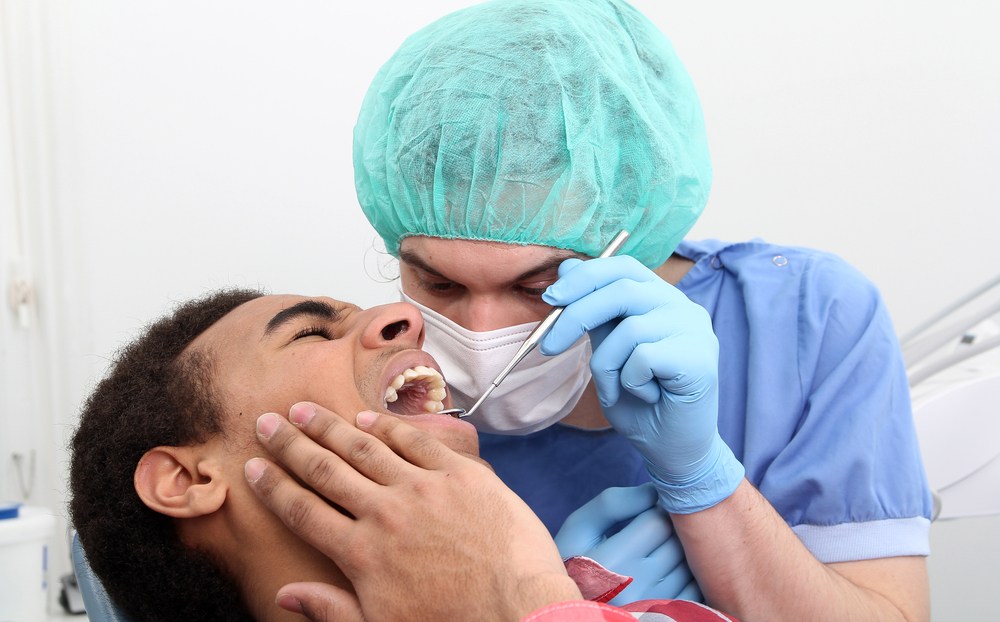 Image via Shutterstock.
Stereotypes – love them or abhor them, they make up the fabric of our society, they conduct how we communicate with other people, and sometimes, just sometimes, they happen to be true.
For example: in dentistry, there exists a stereotype that men will be far less likely to visit the dentist than those of the fairer sex. A recent poll of 289 general dentists and consumers confirmed this – nearly 45% of respondents revealed that they didn't feel that men had a need to go to the dentist. About 30% reported that men may not visit the dentist due to feeling fear or embarrassment. 18% of respondents revealed that men "just don't have time for a dental visit" and 5% felt that men don't even have a regular dentist.
This stereotype may soon be squashed, as it appears that the trend is bucking and more men are making the effort to see their local tooth shaman – but for reasons you might not originally imagine.
A spokesperson for the Academy of General Dentistry (AGD) said that vanity was getting men back in the chair. "In my practice, more men are coming in and requesting bleaching, veneers and bonding. Many have noticed the positive effects from a colleague's improved smile and realise that a great smile has a lot of value in the business world."
Why, in this day and age, is it so important to put your best face forward? Men of the 20th century never had to worry about having shiny white pegs.
"That's not the reality today, with layoffs and company closings across the board," says the AGD spokesperson.
Not so long ago, most men worked for just a couple of employers throughout their lifetime, and competition was not so fierce that their overall appearance affected whether or not they landed a job.
"Today, middle-aged men are competing for jobs with younger men, making appearance a heightened factor in their lives."